Insinööri magazine
Insinööri is a magazine published by the Union of Professional Engineers in Finland for engineers and other technical experts and engineering students. The magazine provides up-to-date information on working life, lobbying, society, and the profession and its skills. The magazine also contains the results of research done regarding its members and information on Union activities.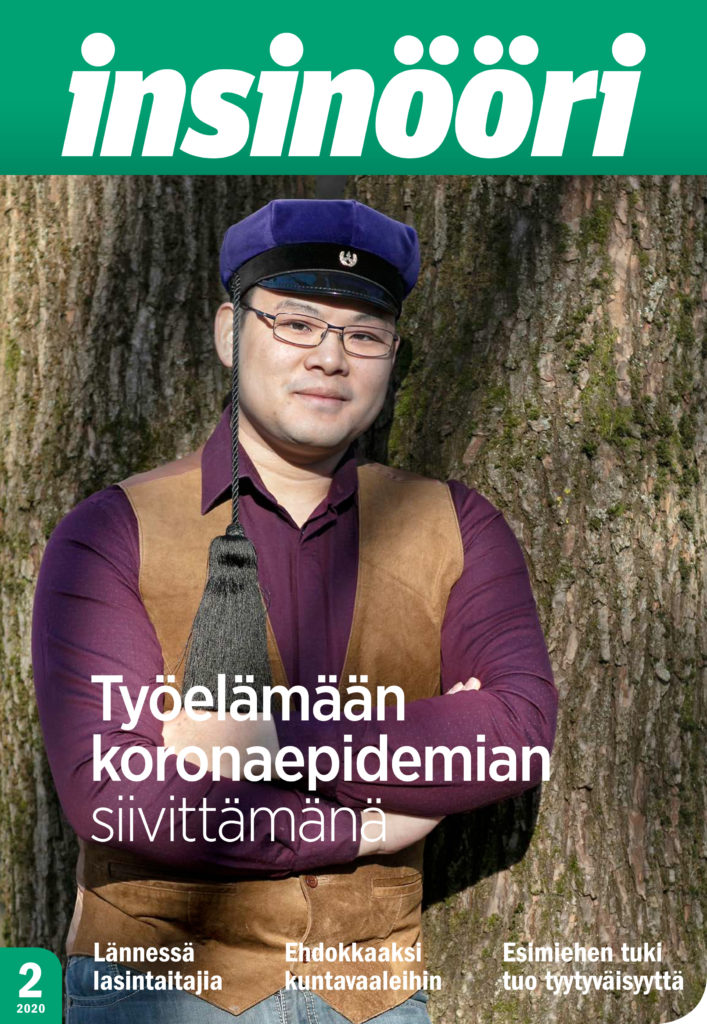 The magazine is published six times a year and has a circulation of about 70,000. The magazine is also available online. The online archive includes editions dating back to 2014.
The editorial content of the digital magazine is the same as in the print, but the layout differs.
Tästä on kysymys columns written by the Union of Professional Engineers in Finland staff for the online edition is the most read content on the magazine's website.
More content on the magazine's website than the print edition
Insinööri is also online. One can read current news, a wide range of editorials, and expert articles in the online edition of Insinööri. The Kentän kuulumisia column describes the events of the union and membership associations all over Finland. The online content is only in Finnish.
Insinööri magazine delivery
Editor in chief
Jari Rauhamäki
tel. 0201 801 847
Editorial coordinator
Kirsi Tamminen
tel. 0201 801 819
Editor
Janne Luotola
tel. 0201 801 822
Press card
Ad space can be purchased in the printed Insinööri magazine.
Insinööri magazine's press card for membership associations and affiliates.
For reserving ad space: Kirsi Tamminen.