Order an Engineering ring
The delivery time of the rings, badges, and pendants is 3-4 weeks. The order will be delivered by collect on delivery. Delivery costs EUR15.
The engineer's ring is also available with diamonds. The Jubilee ring is made of yellow gold and white gold as a traditional and slender model. The traditional Jubilee ring is decorated with 0.12 ct W / VS-SI diamonds and the slender Jubilee with 0.09 ct W / VS-SI diamonds.
The rings and badges are manufactured by the Helsinki-based Goldsmiths' Widemark Oy. The Union of Professional Engineers has the exclusive right to distribute engineering rings.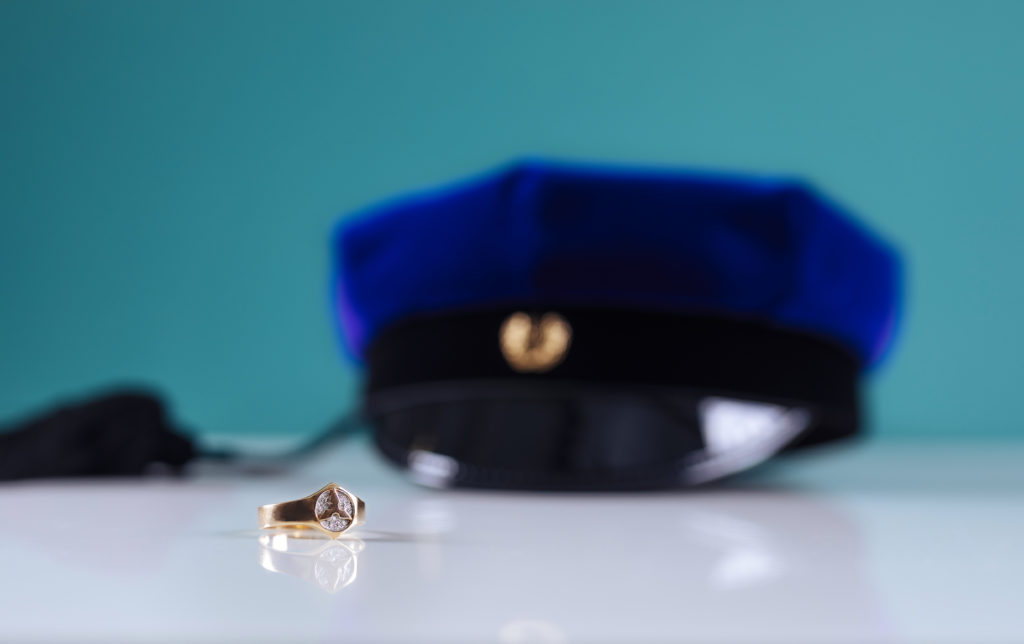 Seasonal order times
It is possible to order Engineering rings at a cheaper seasonal price twice a year. The Spring season is 1.2.-15.3. and in Autumn 1.9.-15.10. During the high season, the price of the ring is EUR17 cheaper, but the delivery will take place later. However, no later than week 18 in the Spring and week 48 in the Autumn.
Rings, badges, and pendants are not delivered on 19.6.- 31.7.2021. You can complete the order and it will be processed after the summer break.
Seasonal prices
The Autumn season is 1.9.-15.10. and in Spring1.2.-15.3.
Ring patterns
Members/sizes
15-22 mm
Members/sizes
over 22 mm
non-members/sizes
15-22 mm
non-members/sizes
over 22 mm
Traditional, yellow gold
€400
€440
€442
€482
Thin, yellow gold
€315
€346
€357
€388
Traditional, white gold
€482
€531
€524
€617
Thin, white gold
€385
€424
€427
€466
Traditional – Jubilee, yellow gold, diamonds
€533
€586
€575
€928
Thin – Jubilee, yellow gold, with diamonds
€410
€451
€452
€493
Traditional – Jubilee, white gold, diamonds
€613
€675
€655
€717
Thin – Jubilee, white gold, with diamonds
€483
€531
€525
€573
Traditional, silver
€137
€150
€179
€192
Prices
Ring models
Members/sizes
15-22 mm
Members/sizes
over 22 mm
non-members/sizes
15-22 mm
non-members/sizes
over 22 mm
Traditional, yellow gold
€417
€457
€459
€499
Thin, yellow gold
€332
€363
€374
€405
Traditional, white gold
€499
€548
€541
€634
Thin, white gold
€402
€441
€444
€483
Traditional – Jubilee, yellow gold, diamonds
€550
€603
€592
€645
Thin – Jubilee, yellow gold, with diamonds
€427
€468
€469
€510
Traditional – Jubilee, white gold, diamonds
€630
€692
€672
€734
Thin – Jubilee, white gold, with diamonds
€500
€548
€542
€590
Traditional, silver
€154
€167
€196
€209
Badges
Members
Non-members
Yellow gold
€63
€73
Silver
€47
€57
Pendants (sold without chain)
Thin, yellow gold
€125
€165
Jubilee, yellow gold, with diamonds
€337
€419
Jubilee, white gold, with diamonds
€407
€449